Website & Design Portfolio
Team Lisk Real Estate Professionals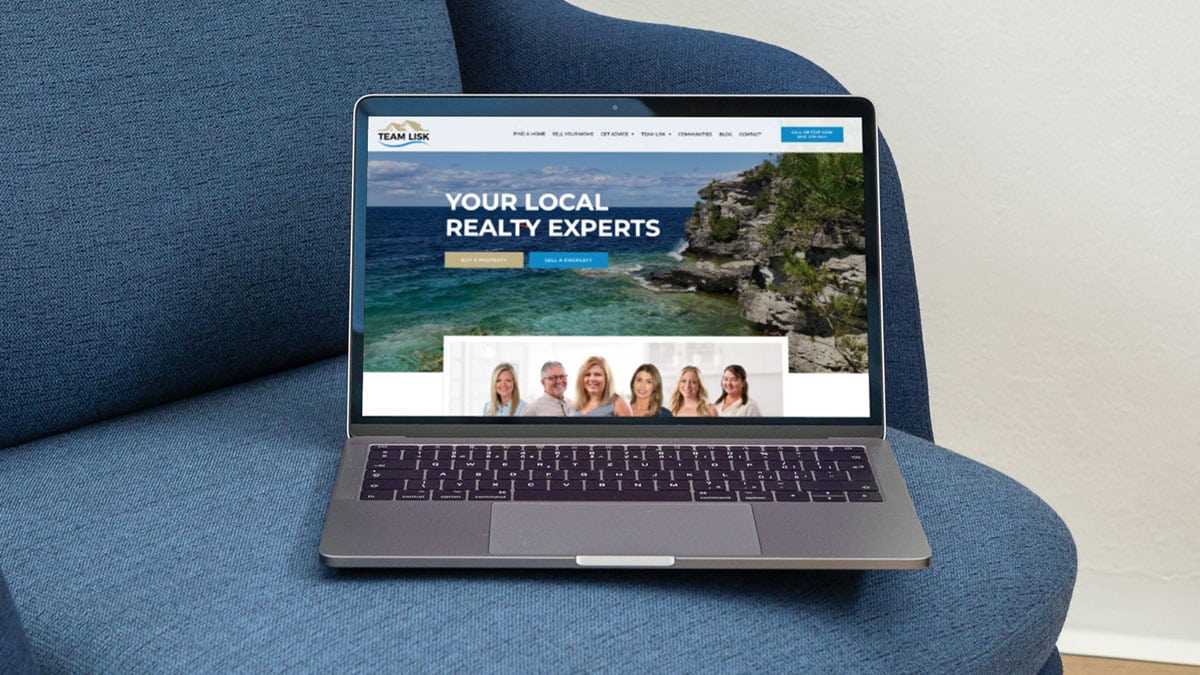 With a strong presence in the Grey and Bruce area, Team Lisk needed a new website that helps showcase them as the local real estate experts across their entire geographic region.
With beautiful imagery provided by their team, Evergreen built on the new Team Lisk logo and branding to design a website that is uniquely rooted in Grey and Bruce Counties. Each page has a strong connection to the natural area surrounding the Team Lisk offices, and team members were able to select images that reflect their hometowns for their individual pages. 
This local connection was strengthened by adding a communities section to the website that acts as both a hub of information and a resource for their potential clients as they look to make a purchase in the area. 
The website also integrates Team Lisk's current listings on the homepage and features a fully functioning search and filter option to find a property in the Find a Home section.
We're thrilled with how this website turned out, and how well it clearly positions Team Lisk as the local realty experts in Grey and Bruce Counties.
Team Lisk are local Real Estate Professionals serving Grey County and Bruce County. They are the go-to experts in their area and are passionate about assisting their clients with care and attention as they make a purchase or sell one of their largest investments.
Ready to get started? Book a call.
We create custom websites designed to help you get the results that your business needs.
Book a FREE 30 minute consult, and we'll deliver a complimentary website plan for your business.