Websites Designed for Your Business
Kitchener-Waterloo Website Design
We create growth-focused websites to help you get the results that your business needs. Our website design services are affordable without sacrificing quality or service.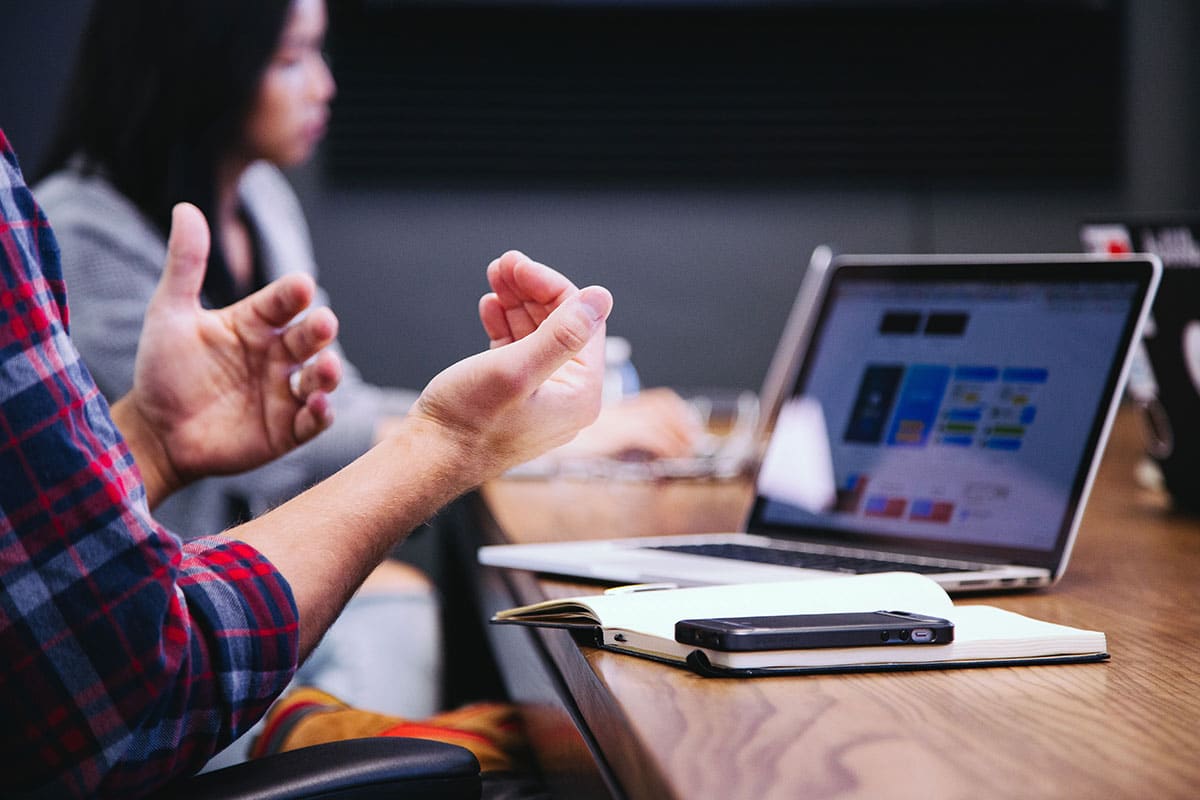 PROFESSIONAL WEBSITE DESIGN
Is your website holding you back?
As web designers, we work with customers throughout Kitchener-Waterloo to build customer-focused websites designed to showcase your products and services.
Do you not have a website, or is your existing website design dated and doesn't reflect well on your company?
Do you feel like your competitors are squeezing you out of your market and you want to compete again?
Are you tired of having to deal with your website off the side of your desk when you are trying to focus on running your business?
Are you overwhelmed with the vast ocean of website options, pre-packaged site-builders, and simply stuck with what to do next? 
Did you pull together your current web design by yourself and you aren't happy with how it looks and functions for your business?
Not everyone understands our local market. We focus specifically on working with Kitchener-Waterloo based clients and organizations.
A good-looking website isn't enough to compete. You need an online presence that separates you from the competition and becomes your 24/7 sales and marketing machine.
We're a web design agency, Google Partners, marketing experts, digital leaders, search engine optimization specialists, and have over a decade of experience in website design and web development to help you meet your business goals.
The #1 Choice for Website Design in Kitchener-Waterloo
Evergreen provides expert website design services that help businesses better connect with their customers and achieve their goals. We challenge the typical 'agency' model, instead working as your personal team of marketing experts. As a full-service marketing agency and web designing company, we can lead and complete projects ranging from branding and messaging, website design and development, search engine optimization, and more.
We pride ourselves in working alongside our clients as part of the team. We work with clients of all shapes and sizes – traditional brick and mortar businesses, eCommerce stores, tech start-ups, non-profits, and more. Wether you require a brochure style website design, a simple blog, a portfolio website, or more – we can provide you with a solid plan to help you find the right customers through our design process. We are centrally located in Kitchener, and primarily focus on serving clients throughout Waterloo Region.
Kitchener-Waterloo's Web Design Company of Choice
We'd love to learn how we can help you grow your business in Kitchener-Waterloo, Ontario!
Contact us today to get a no-obligation quote for your web design project – we'd love to hear more about your business.
We combine beautiful website designs with over a decade of marketing experience. Our team offers full website design packages, branding, and content creation, inlcluding:
Websites for Kitchener-Waterloo Business Owners
We serve clients throughout Kitchener, Waterloo, Cambridge, across Waterloo Region, and beyond. 
Kitchener-Waterloo has undergone an economic transformation over the past decades. Starting out as a manufacturing hub, as industries shifted and moved away from the city, it has reformed itself into one of the tech capitals of Canada. Like other cities in the region, there is a diverse economy here – tech start-ups and industry giants alike find homes here, along with two universities, and a college. The traditional barn-raising spirit also carries forward with a strong nonprofit sector, and a thriving small and medium-sized business presence. We are fortunate to call many Kitchener-Waterloo businesses our clients.
As a proven website design agency with 10+ years of experience, we can bring our expertise to all sectors and provide you with the right marketing tools. Whether it is a simple web design, an ecommerce website, search engine optimization, or a full digital strategy, we can help organizations across the following sectors and more:
Evergreen Digital Marketing
60 Ottawa St S
Kitchener, ON N2G 3S7
Our Hours
Monday to Friday: 8:00 a.m. to 4:00 p.m.
Saturday and Sunday: Closed
Please note, we are currently working remote. Please book an appointment prior to visiting our offices.
Book a Website Design Call
Does your business need a new website? Book a free call with our team to review your current website design, and learn how our websites can help your business grow.