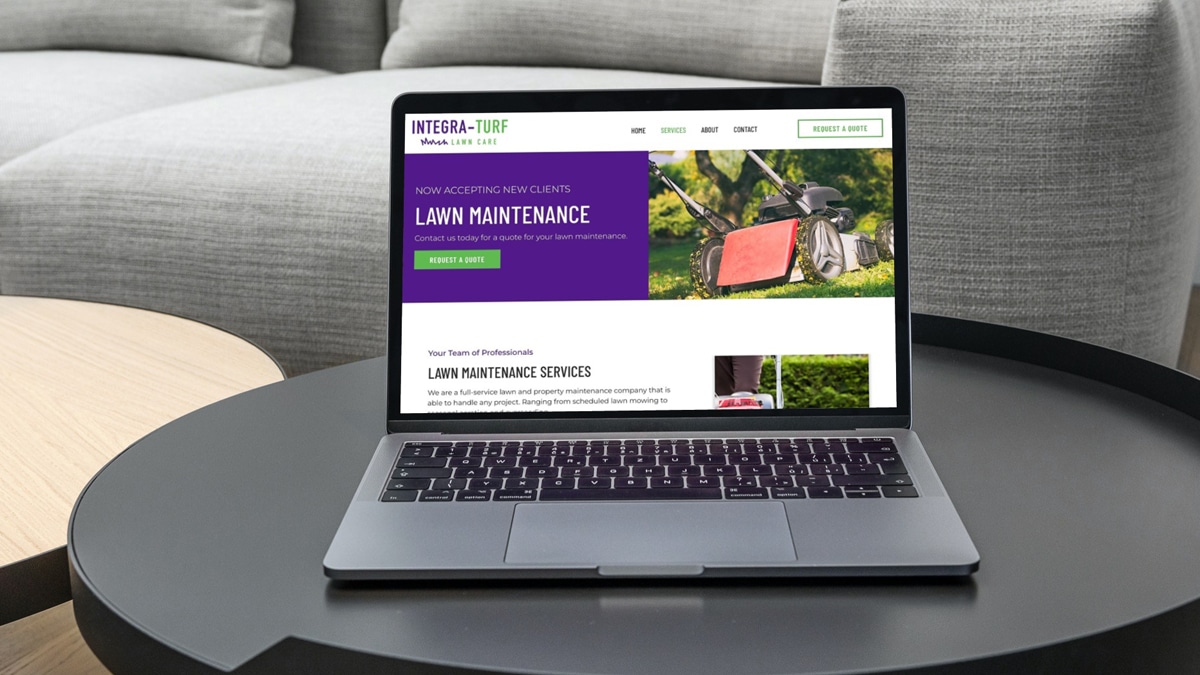 We had the pleasure of working with Kean Snider of Integra-Turf Lawn Care on his new company website. Kean already had strong visual branding in place but needed help designing a website that better reflected his brand and professionalism.
This project focused on creating a clean and easy-to-use website that allows potential customers to navigate to the site with ease and find the services they are looking for. We built a distinct landing page for each core service that Integra-Turf offers along with clear calls to action for customers to connect and get a quote for their projects.
The site is was built in a manner that allows the images to be updated, information to be edited, and services to be added quickly and easily without a large cost.
We look forward to working with and supporting Kean as he continues to grow Integra-Turf Lawn Care!
Integra-Turf Lawn Care
Kitchener, ON
Established in 2021, Integra-Turf is a full-service property maintenance company that serves both residential and commercial clients. They pride themselves on their excellent quality of work, customer service, and attention to detail. 
Ready to get started? Book a call.
We create custom websites designed to help you get the results that your business needs.
Book a FREE 30 minute consult, and we'll deliver a complimentary website plan for your business.