Website & Design Portfolio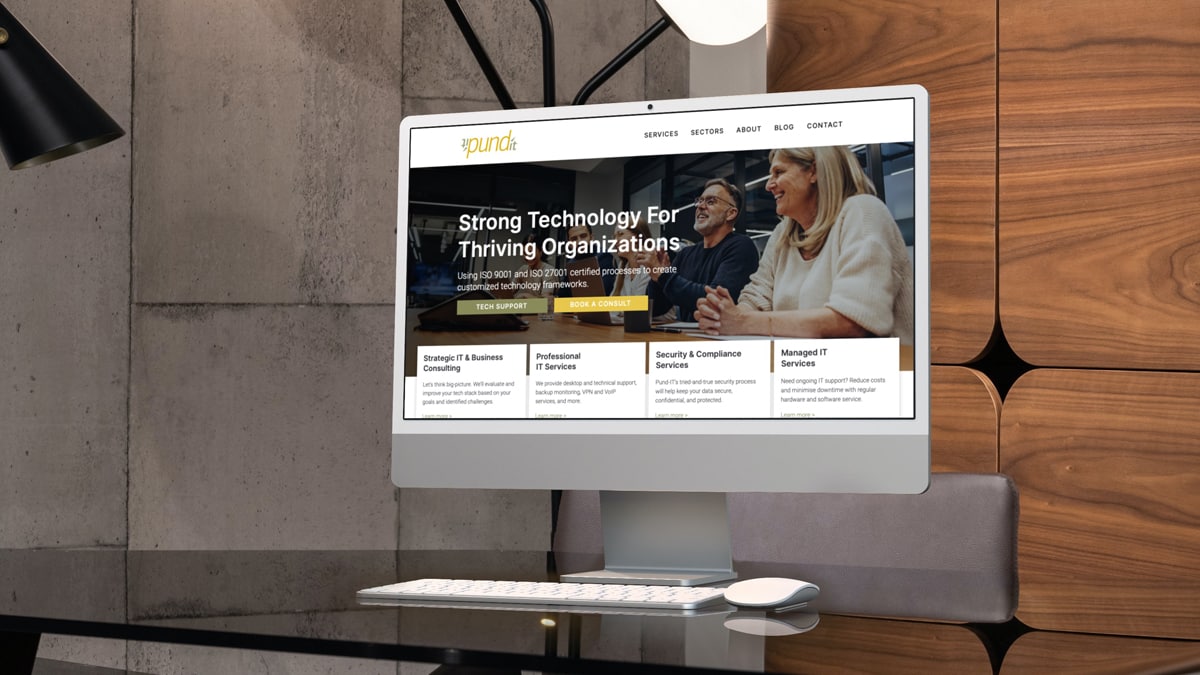 The team at Pund-IT have been friends of ours for the better part of a decade. In fact, pre-pandemic we leased desk space and worked in their office. They are also our go-to IT specialists that we use for ourselves and refer clients to if they need help with IT strategies, IT management, or assistance with their security and compliance.
We were re-engaged this spring to work on a project geared towards improving their online presence through our website design services. As time has passed, their old site became dated and did not properly reflect the professionalism that their team offers. It was time for a website refresh – for both the design and the content.
With a focus on clarifying the core services, we helped Pund-IT by crafting new copy for the entire website. This included writing new copy for their services pages that are now customer centric and have clear calls to action. The site structure and navigation was also reconfigured, ensuring that the site is intuitive for clients, and the services and contact information are easily found.
The site was also built to be future-proof with templates built for future service pages, easy to update images and content, and the ability for their team to make edits to the site and keep their services and blog page up to date with their latest information.
We're happy with how well this site has turned out and will help position Pund-IT for future growth in their business.
Pund-IT is a technology consulting agency that provides consistent, secure, and reliable technology solutions to organisations in Waterloo Region, the Greater Toronto Area, and beyond. Certified in both ISO 9001 and ISO 27001, Pund-IT's team offers a variety of services including customised strategic infrastructure solutions and ongoing tech IT services.
Ready to get started? Book a call.
We create custom websites designed to help you get the results that your business needs.
Book a FREE 30 minute consult, and we'll deliver a complimentary website plan for your business.