Website & Design Portfolio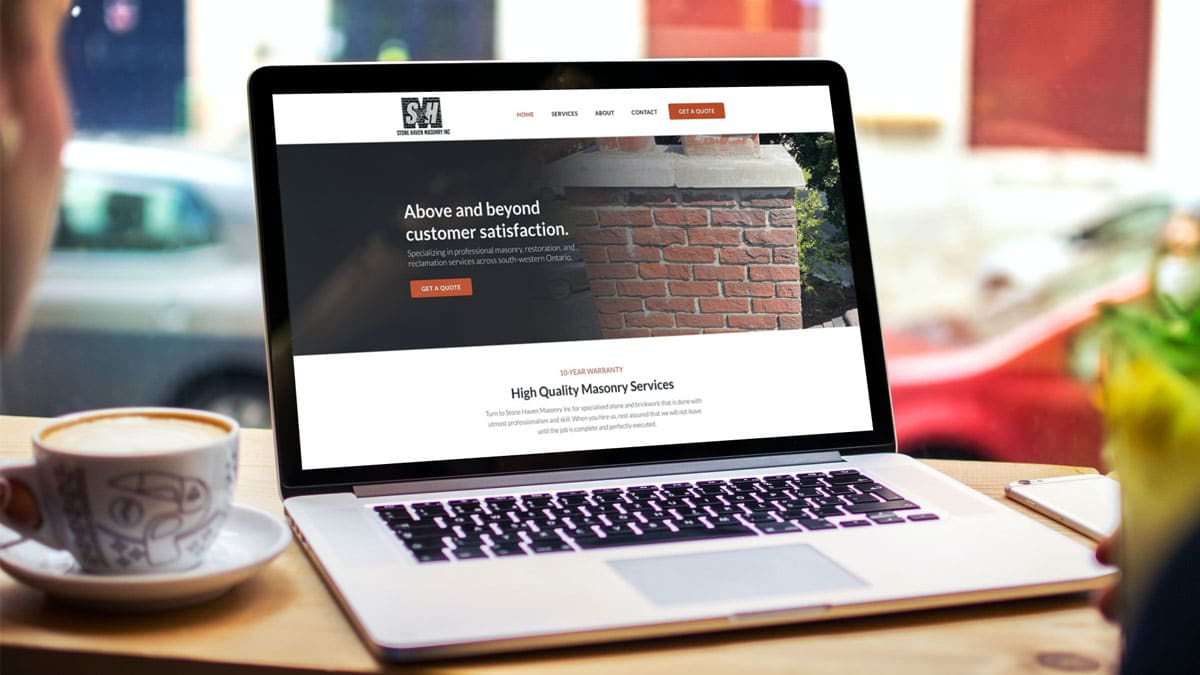 Matthew Howe of Stone Haven Masonry Inc. has been working as a mason and craftsman for over a decade. When Matt approached us for a new website, he had a current site that wasn't properly reflecting his skills or showcasing his services.
We worked with Matt to design and develop a website that makes it easy for his customers to navigate, find the relevant services they are looking for, and in turn contact Matt to get a quote for their project.
The site has been constructed to be easily updated with new images of projects as they are completed, and has clear calls to action throughout the site to help visitors get the information they need without a hassle.
Stone Haven Masonry Inc.
Stratford, ON
Stone Haven Masonry is a full-service independent masonry company. The owner, Matthew Howe, has over a decade of experience and can handle any project from residential to commercial and industrial. 
Stone Haven specializes in stonework, brickwork, chimney repair, reclamation and restoration projects, and new construction. Matthew Howe
Stone Haven Masonry Inc.
Mark is excellent to deal with and very knowledgeable in respect to web design and marketing.
Ready to get started? Book a call.
We create custom websites designed to help you get the results that your business needs.
Book a FREE 30 minute consult, and we'll deliver a complimentary website plan for your business.