Beres Butchery & Catering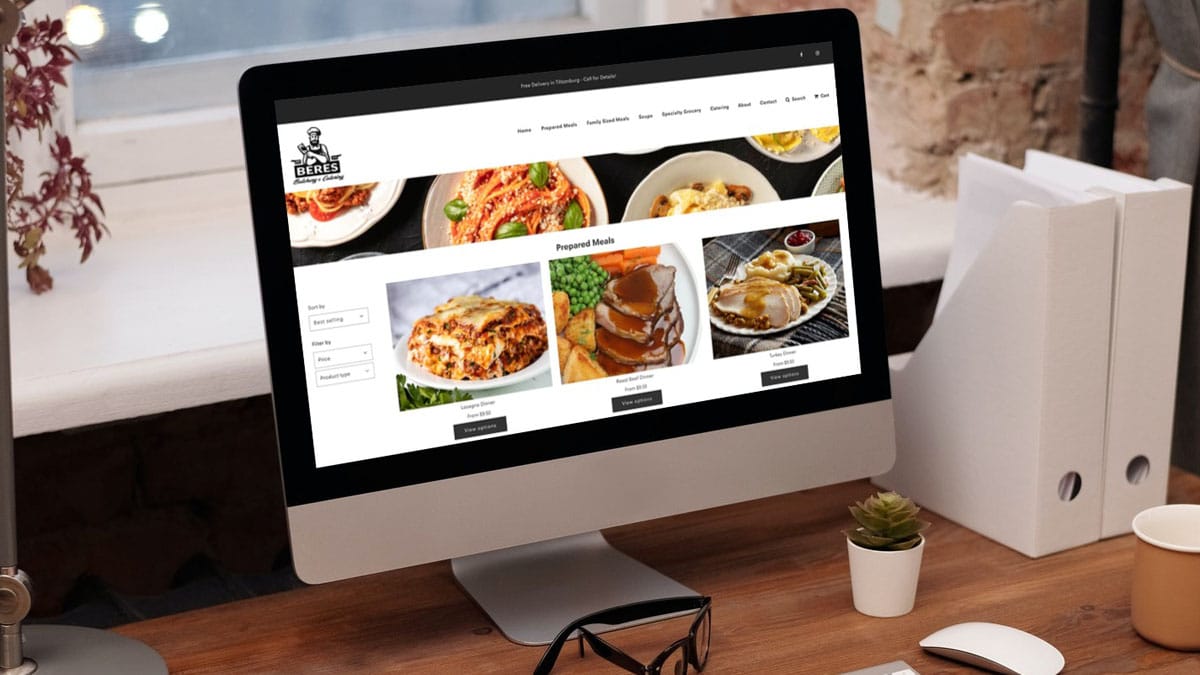 Beres Butchery & Catering has been serving the town of Tillsonburg for over four decades. When the store recently sold, the new owners wanted to add to the existing in-store experience by desiging a new website that included e-commerce to connect with their customers.
Working with the owners, we discussed the pros and cons of different platforms, and ended up selecting Shopify for the backbone of the store. Shopify allows for ease of use for the owners to manage their products, facilitate local delivery, and offer coupons to their customers.
We look forward to supporting Beres Butchery & Catering as they grow their business.
Beres Butchery & Catering
Tillsonburg, ON
Beres Butchery & Catering has proudly served Tillsonburg for over 40 years. Beres is a local store offering meat, specialty groceries, frozen homemade meals, and catering. 
Ready to get started? Book a call.
We create custom websites designed to help you get the results that your business needs.
Book a FREE 30 minute consult, and we'll deliver a complimentary website plan for your business.