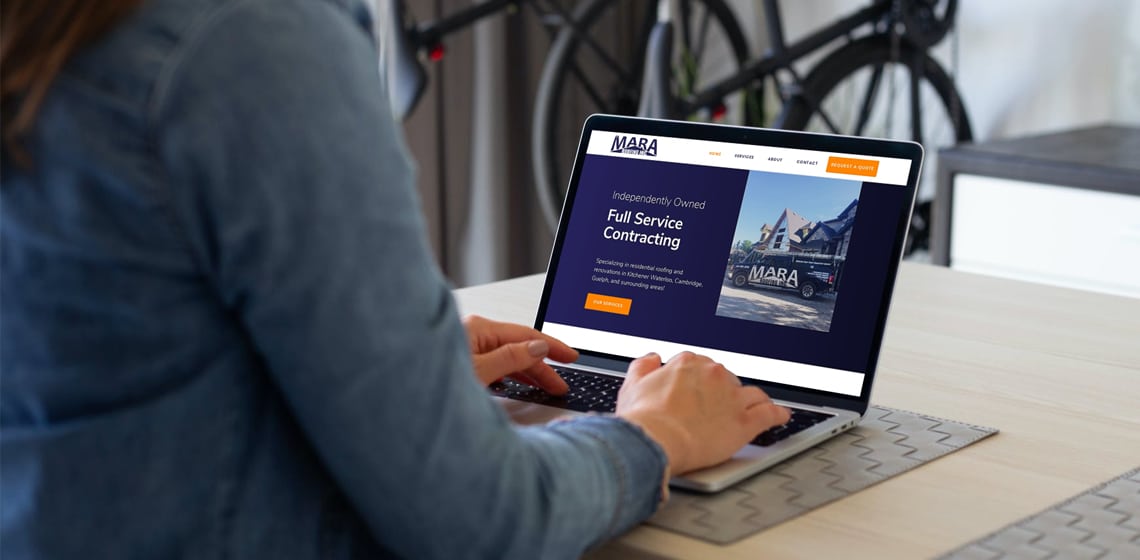 Kevin Mara, the owner of Mara Roofing Inc., originally reached out to us in the summer of 2020 to have Evergreen assist with their Google Ads management and provide consulting on their overall digital marketing efforts.
With our ads bringing in a steady stream of visitors to the website, it was decided in early 2021 that we should design a new website to improve conversion rates and help Kevin get more business.
The website redesign also offered the opportunity to improve Mara Roofing's online presence. We added multiple pages that showcase their services, and each page has a strong call to action to help customers get in touch. Galleries of previous work were also added to each page to highlight the great work that Mara Roofing has been doing throughout our community.
The new website is helping Kevin grow his business, and we look forward to continuing our relationship as his digital marketing partner.
Mara Roofing Inc. is an independently owned full-service contracting company that has been in been in business since 2012.
Offering professional service, they pay close attention to their work and material and offer a workmanship warranty. They offer their services throughout Kitchener, Waterloo, Cambridge, Guelph, and the surrounding areas.
Whether you have a specific project in mind, or would like someone to help you figure out the best solution for your business, we're here to help you out.